Well well well...it's Thursday and if you're familiar around these parts, you know darn good and well it's time for this week's edition of Saw it. Pinned it. Did it. (Can I get a "HELL YA?!")
For those of newcomers, hola! Every Thursday me and my bloggin' sidekick,
Katie
, host a link-up we've so brilliantly named "Saw it. Pinned it. Did it." (or so we'd like to think) where everyone is encouraged to post their most recent
Pinterest
projects and link them up with us! We'd like to assume it's pretty genius but we'll let you be the judge of that...
Join us, would ya?! All the cool kids are doing it! ;)
While 99.9% of the rest of my projects have revolved around burlap, I solemnly swear this one does not. I've changed it up people but don't worry...change is good. (Plus-I'm currently in the process of packing up everything in our townhome for the big move so if I make one more piece of DIY decor to hang on the walls Beau is going to keeeeeeel me.)
You know me...if the project consists of anymore than 7-10 ingredients, I'm not doin' it. Nope. Not happnin'. This one is no different, friends!
Original pin:
Oh ya. I saw this pin last week and knew instantly I was going to master it. Hello??? Bows on my necklaces. Bows on my wedding dress. I married a "Beau". It's only appropriate...
What you'll need:
Artistic wire (The Hob Lob carries this!)
Wire cutters (borrowed from husband)
Needlenose plyers or jewelry plyers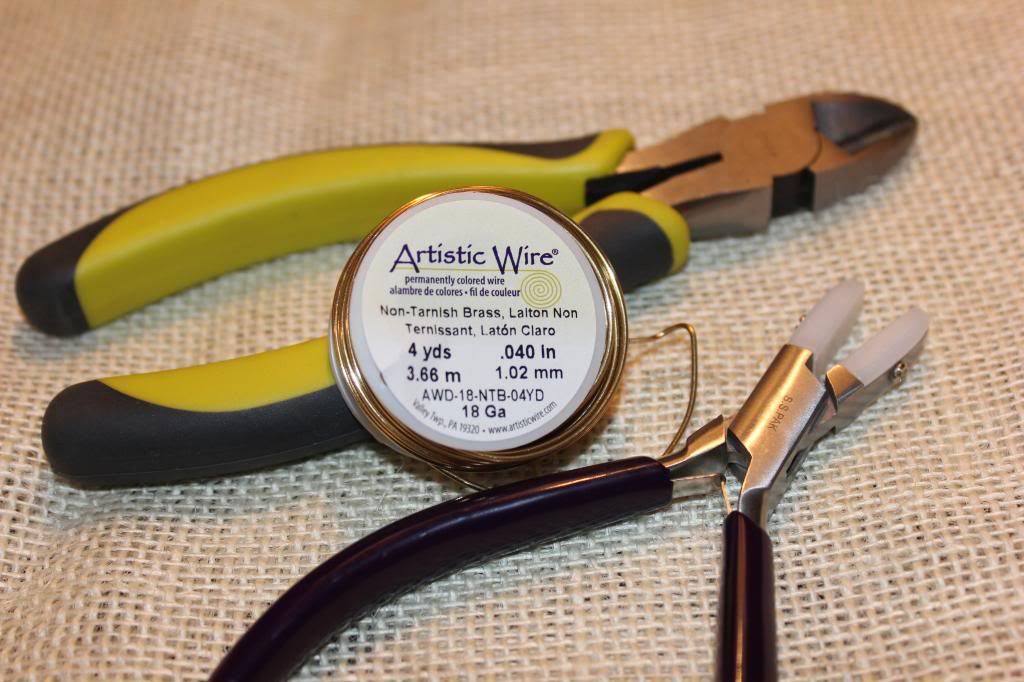 Cut a 6 inch piece of wire and loop the middle of it around a tube of chapstick to get the form of your ring.
Using your pliers, grab the top wire and and bend the wire down making the right side of your bow.
Grab the second wire and loop it over making the left side of the bow.
Ah ha! We're getting close! Adjust your loops until you get them in the right place/size.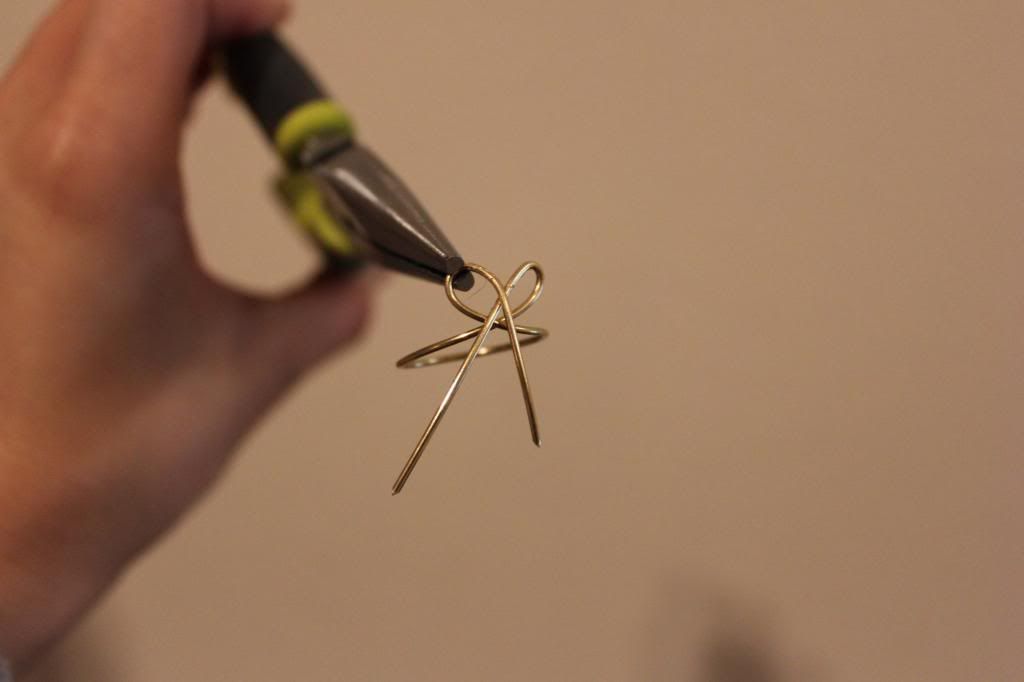 Now take the end of the left loop and wrap it through the center of the ring, bringing it over the top to complete your bow.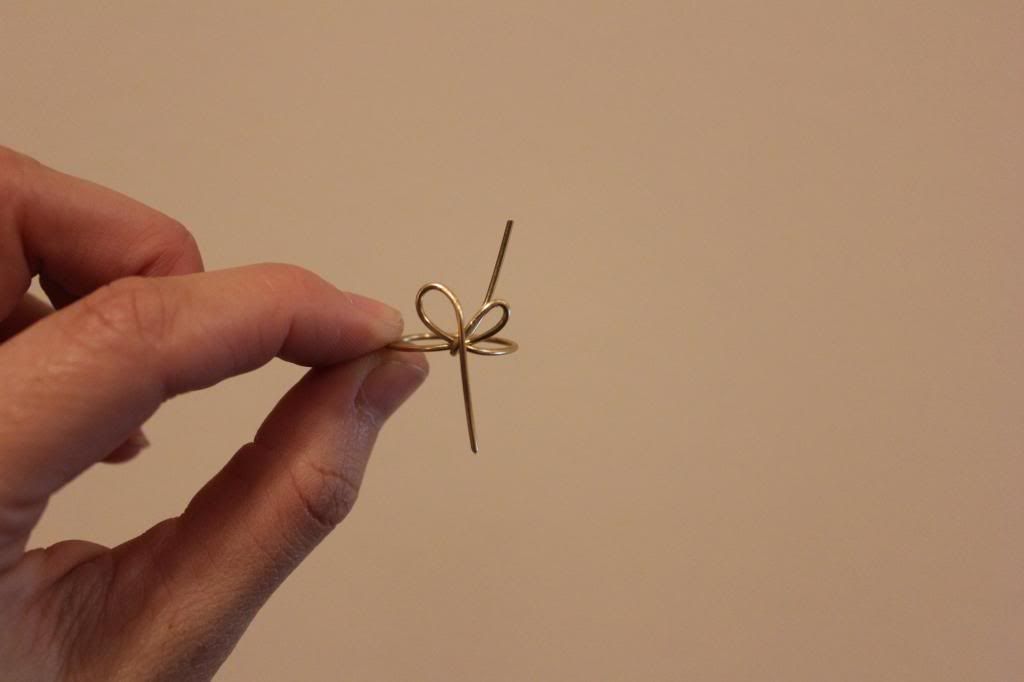 Clip off the ends of the wire that are hanging down too low. If the edges are sharp, file them down with a nail file and voila! Just call me the next James Avery.

(Oh-and don't forget to paint your nails in between the last two steps...makes all the difference in the world!)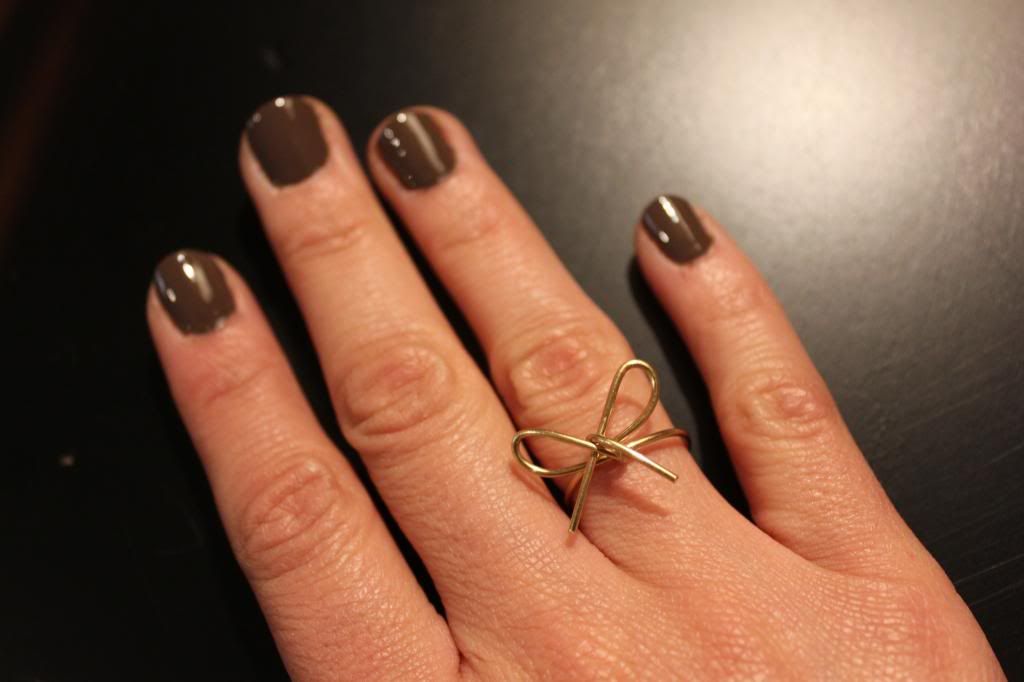 BAM!
I saw it.
I pinned it.
I did it.
Your turn!
Link up using the linky tool below so everyone else can see what you've created!
Link back to
Katie
and I's blogs in your post so other people can know about the link up!
Include the button below by pasting the HTML into your post. Pwetty please?