Among many...and I mean MANY, Christmas blessings (more to come tomorrow!) Beau and I closing on our very first home that we built all on our own (well...hired people to build) from start to finish was by far the biggest blessing we could have ever asked for! It's been a long (emphasis on the LONG) stressful and fun journey we've been on since May of this year but we are so madly in love with our new place we call "home" that I wouldn't trade any of it for the world.
And it all started right here...a plot of grass and some dirt.
It was no coincidence our closing date was scheduled for 12/21/12 at 12pm, which according to the Mayans, this day would be deemed as the "end of the world". Ironic? I think not.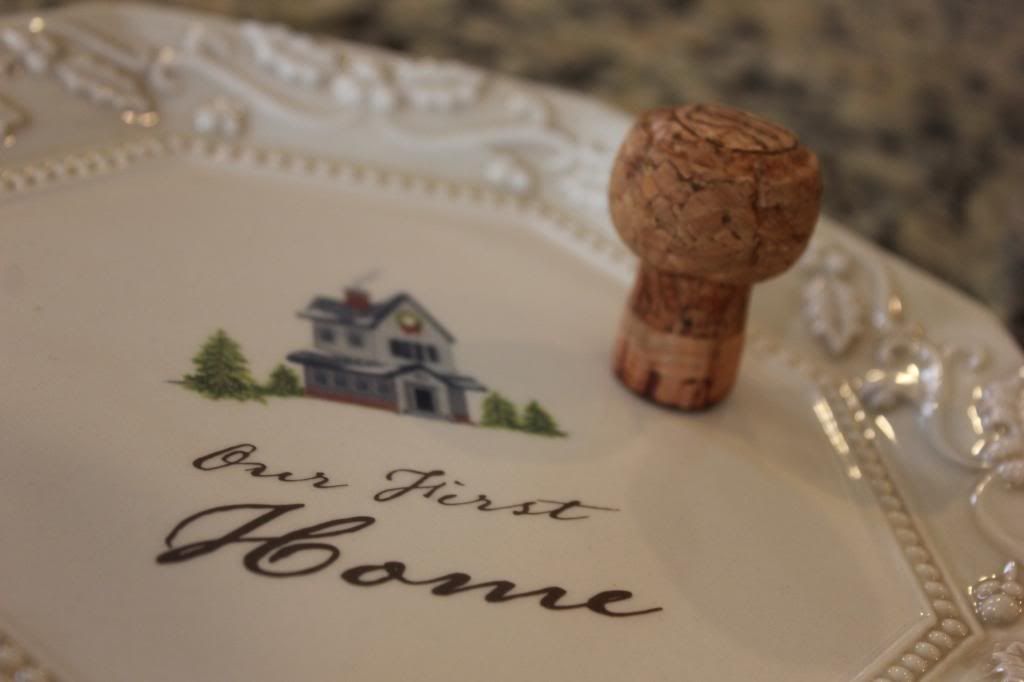 Moving during the holidays was the worst decision ever...I'll be the first to admit that...so if we look completely exhausted in any of those pics, we were. And still are.
I promise a full house tour will be coming soon! Let me get some stuff on the walls and get settled, people! ;)
PS: this week's Saw it. Pinned it. Did it. link up is on hold. We all have SO much going on trying to recover from the holidays so Katie & I are giving everyone this week off. (You're welcome!) But be sure to link back up with us next week and show off all your Pinterest goods you made over the holidays!! I know I will be! ;)